Pig trap
Pig trap
COLLECTED BY
A. C. HADDON
Long string
A. Opening A.
B. 1 et 2 grasp 2f and 5n.
3 hook down
1f and 2n...
1 and 2 drop the grasped
strings
1 and 2 grasp 1f et 2n
("3f²").
Release 3....
1 and 2 put the grasped strings
on the toe.


C. Release 5 and extend.
You have a loop 1-toe,
a loop on 2 and one loop on
the toe.
D. 5 pass over 2, and
pick up 1f.
E. Exchange the 2 loops,
the right throught the left:
L2, from above, remove
the R2 loop.
...R2, from above, enter into
the lower L2 loop and remove it,
lifting it over the upper loop.
F. 1 pick up 2n.
Navaho 1.
Release 2 and extend very well.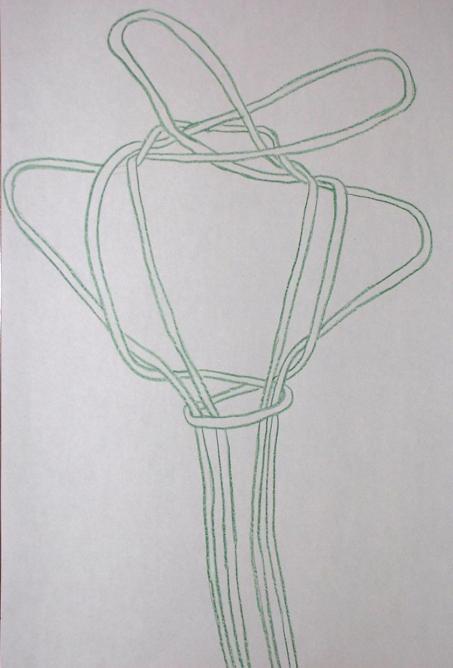 The RECTANGLE in
the middle
represents
the pig
G. Release 1 gently.
1 pick up 5n.
Extend.


The fall of the pig in the trap.
The loose strings on the foot,
represents the pig
H. Opening A.
Extend gently.
I. 1 pick up 2n.
Navaho 1.
J. 5 pick up 2f.
Navaho 5.
Release 2.
K. Move the hands up and down
to imite the cries of the pig that
run away while the strings are
drawn tight.



Ajouter un commentaire